Wichita, Kansas Mobile Home Insurance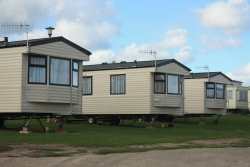 At Steve Pore Insurance Agency, we can assist you in finding the right coverage for an affordable price for your Kansas mobile home or manufactured home insurance. Many times a mobile home is a more affordable way to become a homeowner and you'll need similar coverage that a homeowner would need.
When purchasing a manufactured home, you may not be aware that it requires different coverages than a normal homeowners policy. These manufactured homes have special requirements due to the transportability and construction. Our professionals at Steve Pore Insurance Agency, can find the right options to cover your mobile home assets and liabilities.
Manufactured Home Coverage options in Wichita, Kansas
Structures
Personal Property
Protection from flood and other weather
Accidental damage
Loss of use
And many others ...
We have specialized coverage for single or multi-sectonals, old and newr homes, in park or on private property, seasonal-year round and rental units - all regardless of value.
An owner occupied manufactured home can include coverages for:
Emercengy Repairs after loss Trees, Shrubs, Plants and Lawn Fire Department Service
Emergency Removal of Debris Credit Card/Check Forgery Protection Food Spoilage
Our manufactured home polices can include Agreed Loss Provision and also offers Specialized Comprehensive Coverage such as Replacement Cost on both home and personal property.
We have dedicated Claims Specialist located across the country ready to respond to your call us Today @ 1-800-569-0462 or start your quote here https://secureformsolutions.com/form/stevepore.com/mobilehome
Coverage For Rental Properties We also offer a manufactured home policy for landlords who rent their homes to others. We also offer coverage for tenants who rent their manufaured home they live in.
We pride ourselves in customer service with the lowest possible rate. Just contact us today at (316) 773-9710 to find your next Kansas mobile home or manufactured home insurance policy. We service mobile home insurance policies in Wichita, Kansas including the Augusta, Cheney, Haysville, Maize, and Valley Center areas.
Call us today @ (800) 569-0462 to see how much you could save!